Custom Trading Pin Types
One of the great things about trading pins is that they come in so many different types. No matter what kind of design you have, no matter what your budget, BaseballPins.com can give you fantastic trading pins the other teams will be drooling over. There's a type that's perfect for your team. Contact our artists and we'll be happy to help you decide which one.
Soft Enamel Trading Pins
This is the classic, most popular trading pin type, and with good reason. The rich, fine-quality pins resemble much more expensive cloisonne pins at a significantly lower cost. Detailed, durable and desirable, these are the highest quality, most sought-after trading pins you can buy.
More Info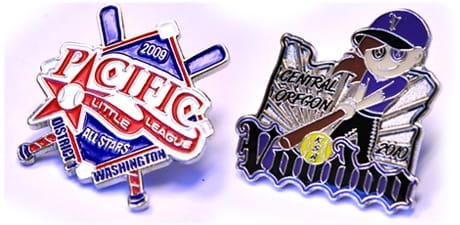 Offset Digital Trading Pins
If your design features fine lines and details in a specific color, or if you want to reproduce a painting, photo or company logo, offset digital trading pins are the way to go. Using the latest printing technology, this style will print your design directly onto the pin. We apply a protective clear coating to ensure a durable finish.
More Info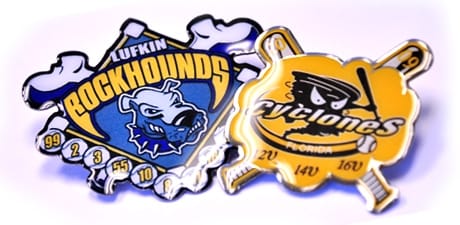 Photo Etched Trading Pins
Photo etched trading pins are an economical alternative to soft enamel trading pins. If you want a great looking, high quality trading pin at a budget price, photo etched is a great choice.
More Info